Contact Us
Location
State Line Liquors- Just off the I-95 Exit on the MD/DE/PA Border
1610 Elkton Road
United States
1-800-446-9463
Hours
Mon - Thu: 9am - 8pm
Fri - Sat: 9am - 9pm
Sun: 9am - 8pm
A Family Tradition
since 1932
A Pre-Prohibition Legacy.
We won't confirm or deny but let's just say our great-grandaunt E. Mae Murray seemed to be an expert in the libations industry long before Prohibition was repealed in 1933. Was Grandpa rowing to the middle of the Elk River floating buoys of booze? Did Cousin Walter build redwood crates with his father to ship East from California for contraband transport?
We'll never tell but it makes for quite an interesting start, eh?
The yar was 1879; Thomas Edison demonstrated incandescent lighting to the public for the first time in New Jersey, milk began being sold in glass bottles, and Mae Murray was born, twenty-years grandpa's senior.
Mae, along with the first John Walter Murray and their sister, Dola, built the family business in the heart of downtown Elkton. From the ground up, they brought the townspeople a meeting place to gather together, gab about the local happenings, and purchase all their essentials, from applesauce to freshly butchered meats, 90-proof whiskey (once finally legal, of course,) to even fresh-cut Christmas trees.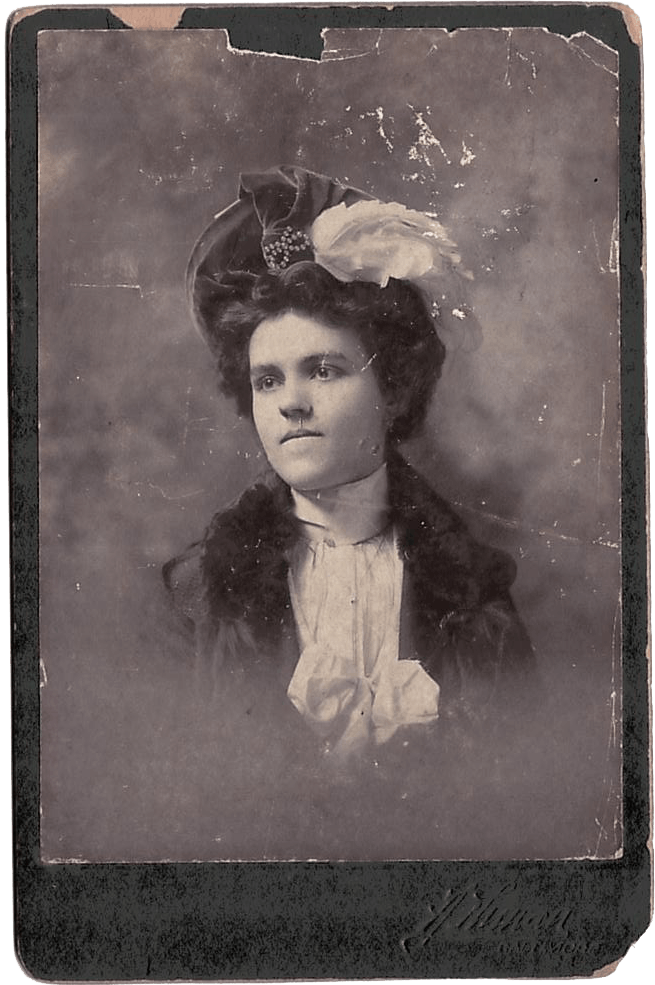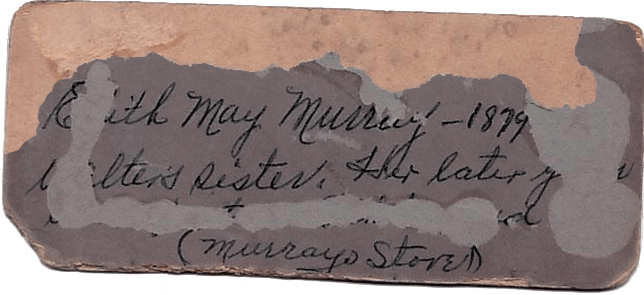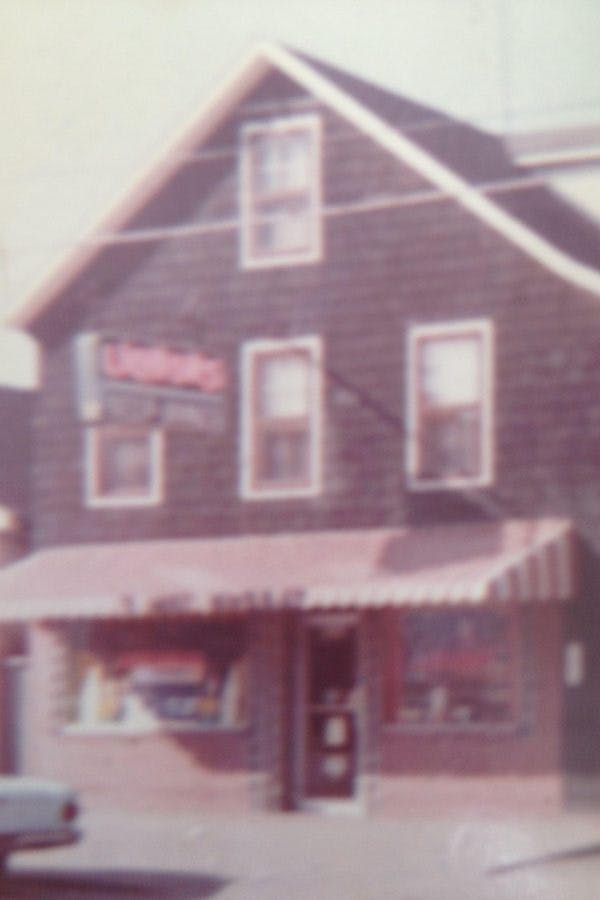 Murray's Groceries and Liquors is where Jack and his brother Bob grew up, working afternoons from their time in grade school, through their days at Salesianum, and on weekends home from the University of Maryland. Jack went off to fight for our country in WWII, returning home at the age of twenty-something – after a brief stint in Seminary – meeting and marrying the love of his life and most loyal business partner, Ethel. He brought the city girl out of Brooklyn to settle down and raise a family on Bridge Street, above the old store, continuing to operate the business 365 days a year for their beloved community. Ethel and Jack welcomed customers – loyal friends – of all backgrounds, religions, and creeds… it didn't matter, their doors were open. It was a place for everyone, even taking in local youth in need to their already cramped home of six children and hidden upstairs cats, as Ethel wasn't too keen on having them in the house.
Each of their six children played a key role in the growth and success of the store and stronghold within the community. Sports were huge and State Line remains a zealous supporter in youth activities. Jack lived and taught the motto of no matter whether you win or lose, it's all about how you play the game.
When he locked eyes on a desolate piece of land near this new concept of an Interstate Highway system, a little road you may know as Interstate 95, he knew it was the right time for a move. History reminds us that I-95 only opened to drivers in 1963; this is after nine years of "planning, mind-making-up and mind-changing, legislative brawling and administrative postponing," reports a Baltimore Sun article at the time. People thought he was nuts, as the only business to be seen on this stretch beneath the Elkton/Newark interchange linking Maryland to Delaware.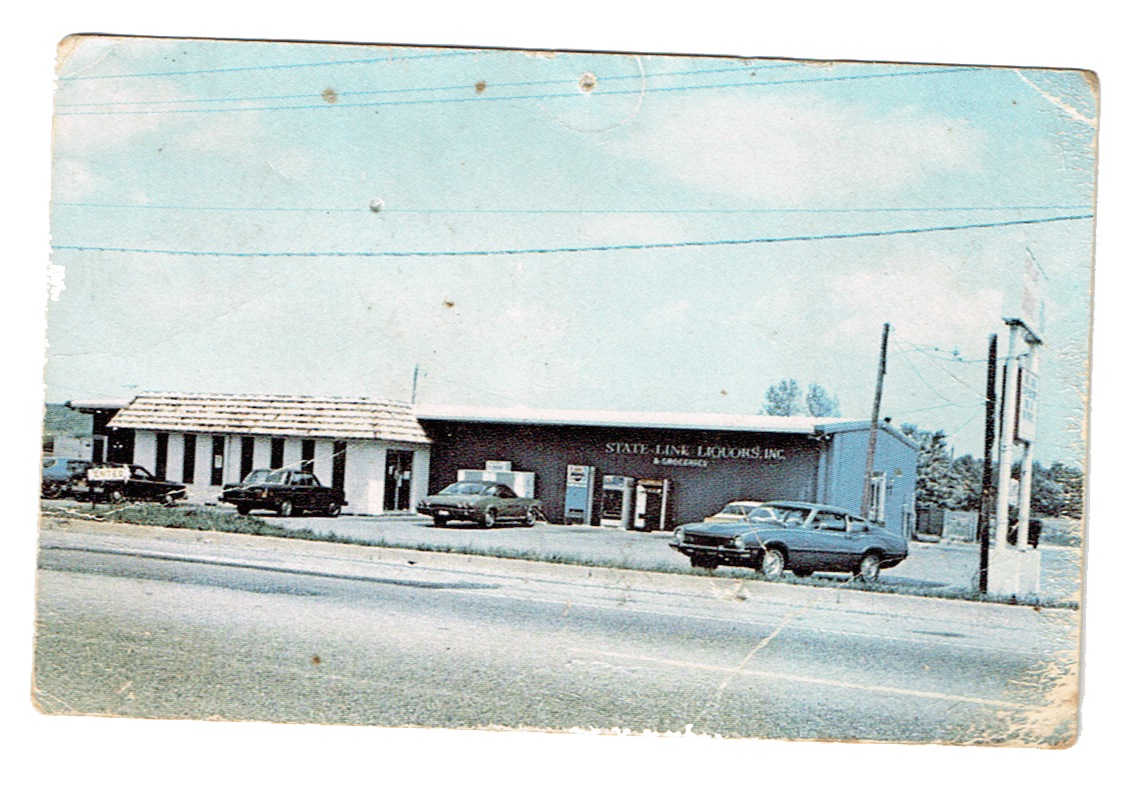 Turns out, he was a business genius! This started a new era for our family, most especially the sheer growth of the store in 1973, with several additions, property expansions, and a simple name change ("hello, State Line Liquors!")
An icon was reborn and State Line became THE place to buy, to mingle, to gather, to enjoy the best of life. We pioneered the craft beer boom of the early 1990s, hosting the FIRST craft beer microbrew tasting this area had ever seen in our then-warehouse. Adding a singular kegerator tap, which has since been retired, State Line launched the idea of ready-to-fill growlers to-go. This enabled smaller breweries or test-batch beers to be more easily distributed via keg, making their brands accessible to customers outside of their local brewery radius. The Murray's had to apply for legislation to be passed in support of such an unchartered territory of distribution. There were petitions at the check-out counters, call-your-local representative pleas made by our SLL Club Cardmembers, and campaigning for the greater good of Cecil County family liquor stores like ours. [Read the article in the Whig, here.]
After putting in countless hours, we won(!), and growler fills were finally legal in Cecil. Our five-tap system grew to ten… then twenty… and now, a full thirty-five tap growler bar. As the third generation accelerated the growth, the fourth began to join the ranks and the legacy lives on.
With public tastings previously hosted in our old wineroom – you might remember it – we knew we needed to make more space. Walls came down in the early 2010s and our warehouse transformed into a larger salesfloor and events area. Now we have roughly 15,000 square feet of product space open for your browsing pleasure!
Mae was ahead of her time in the 30s and we continue to channel that grit and great American spirit today.
We're celebrating nearly 90 years of family business in the same town and community; a community of the same friends, both old and new alike, that put us on the map way back whenever. We thank you, we appreciate you… and "cheers!"