Refine Your Results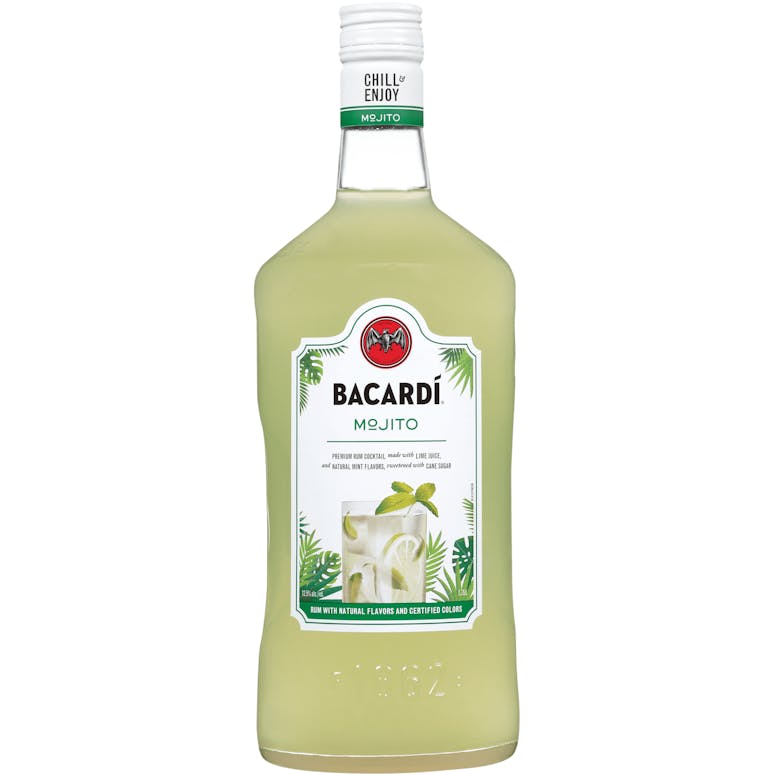 Bacardi Mojito 750ml
Made with natural flavors, juices or concentrate, BACARDÍ Ready-To-Serve Mojito is crafted with high…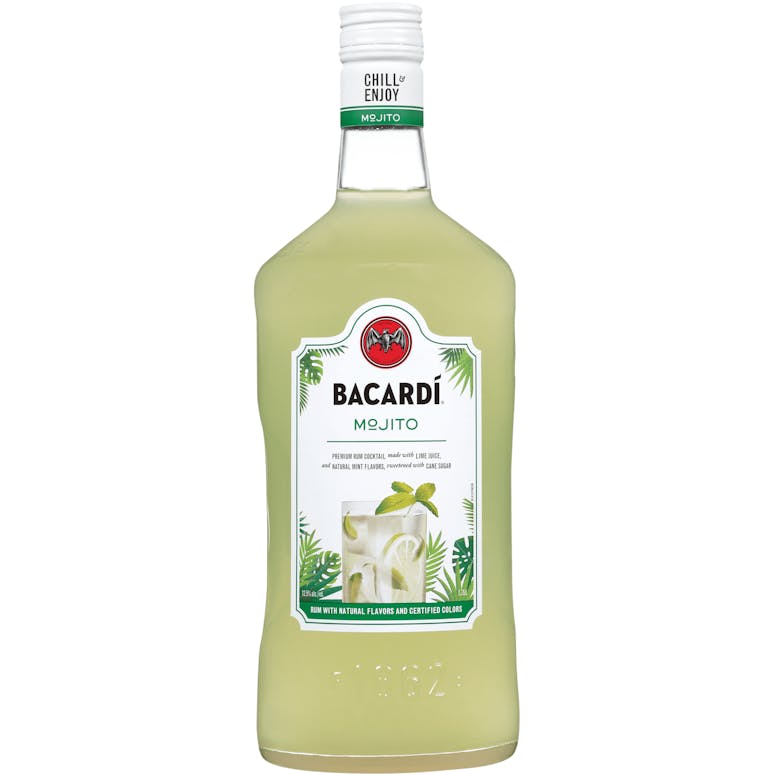 Bacardi Mojito 1.75L
Made with natural flavors, juices or concentrate, BACARDÍ Ready-To-Serve Mojito is crafted with high…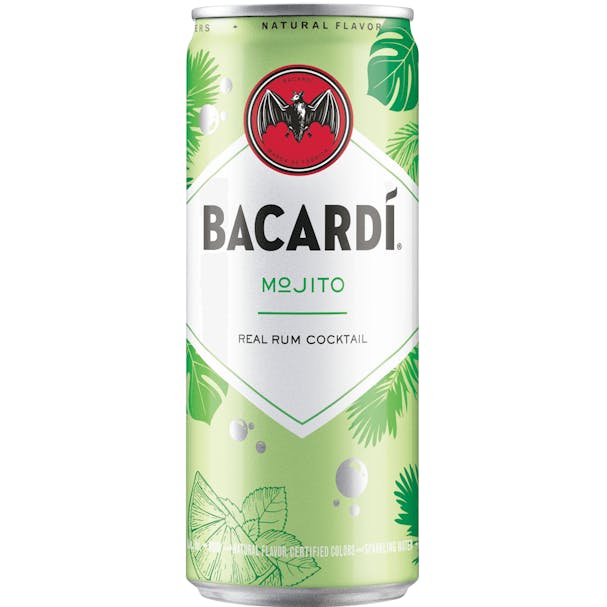 Bacardi Real Rum Canned Cocktails Mojito 4 pack 355ml Can
A classic rum cocktail that combines the sweetness of the Caribbean with fresh lime, revitalizing mi…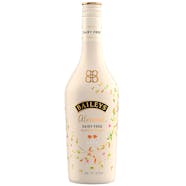 Baileys Almande Almondmilk Liqueur 750ml
A delicious and light tasting spirit from Baileys made with real almondmilk. This smooth spirit blen…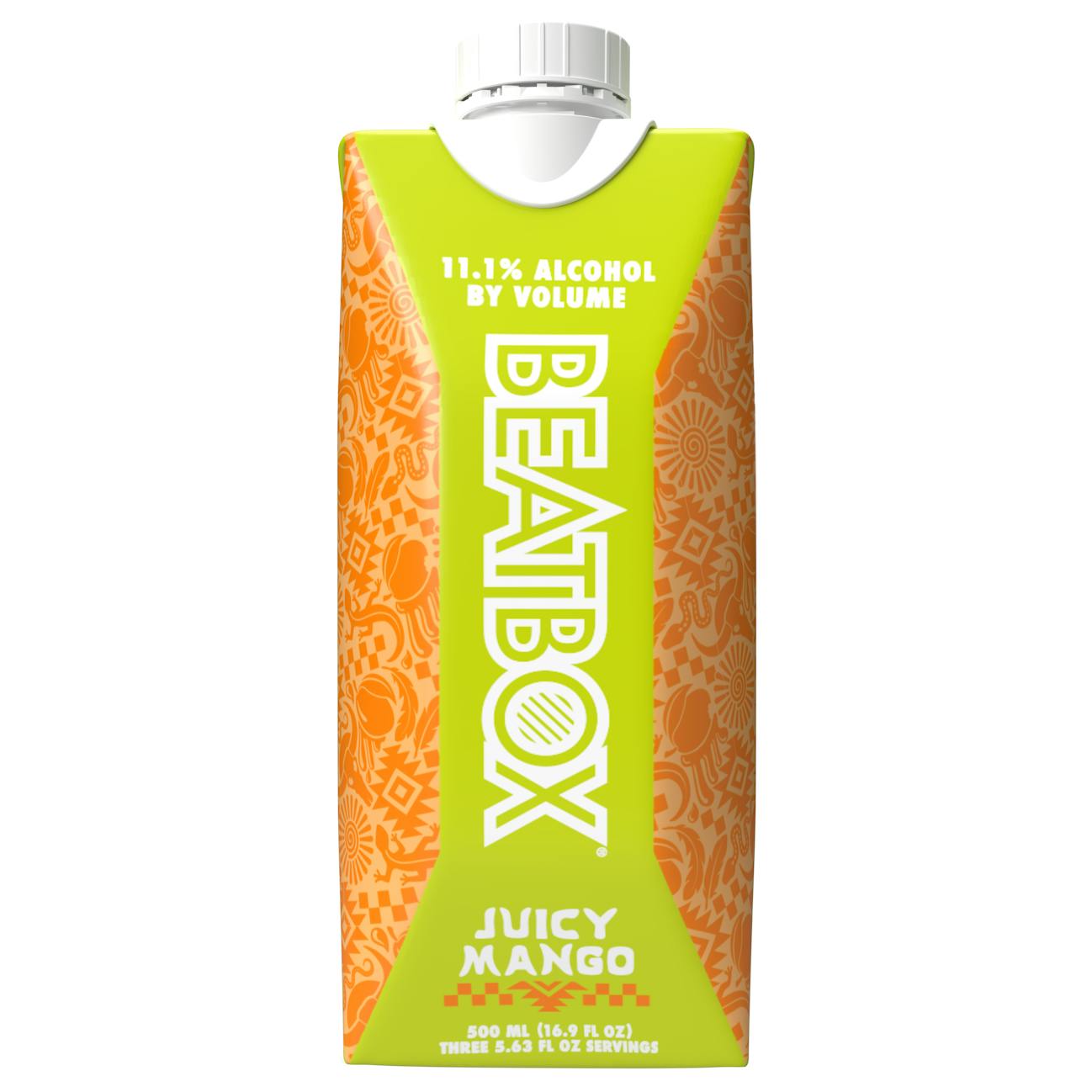 BeatBox Juicy Mango 500ml
It will make you a believer. The World's tastiest party punch.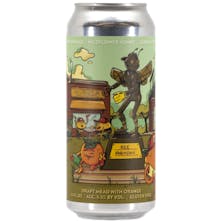 Charm City Meadworks Out Of Left Field 4 pack 12 oz. Can
A wine from Maryland.
Our "orange crush" cocktail inspired draft mead is here just in time for baseball season! OoLF is fu…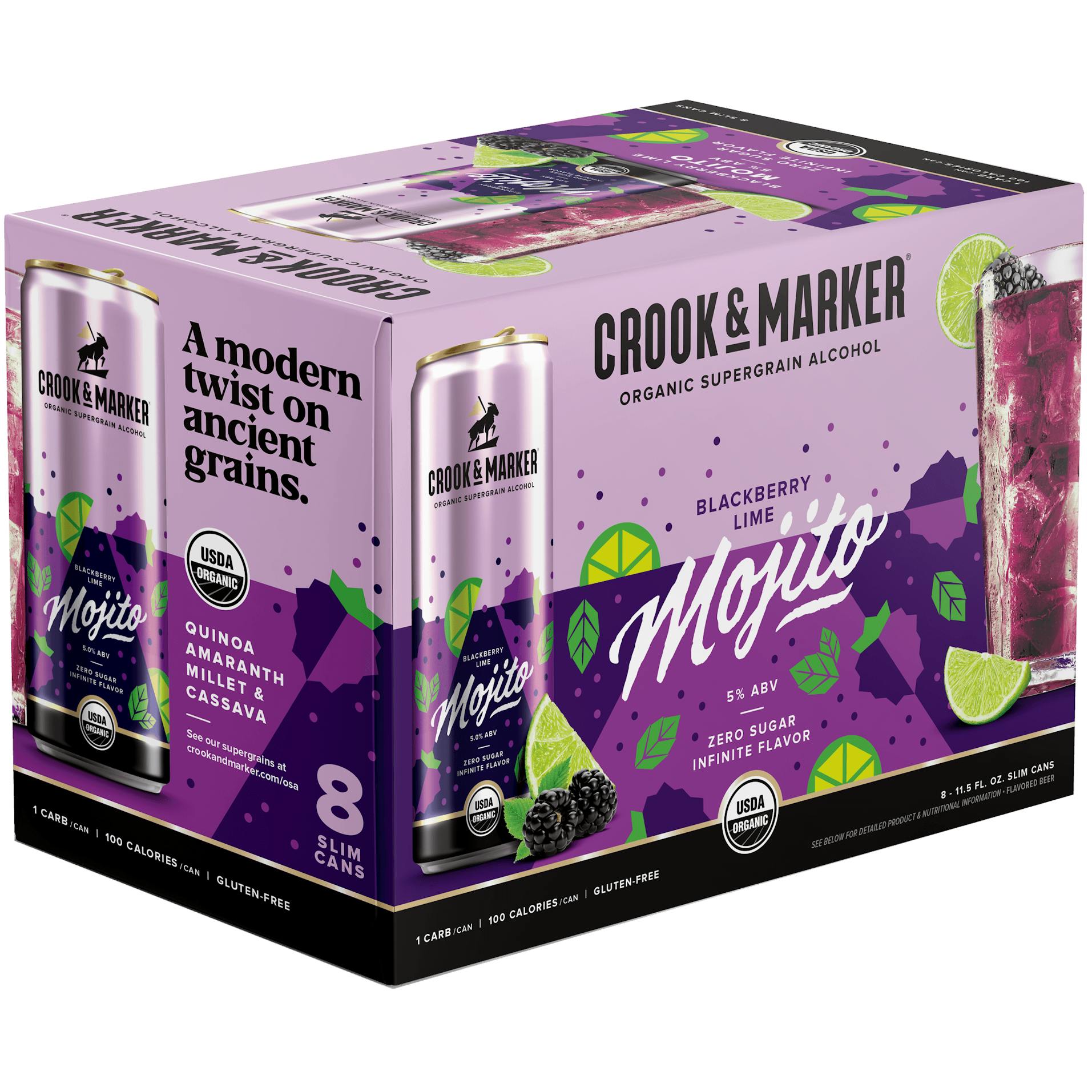 Crook & Marker Blackberry Lime Mojito 8 pack 11.5 oz. Can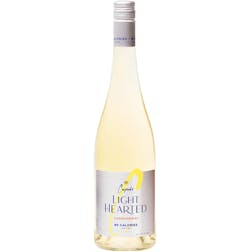 Cupcake Light Hearted Chardonnay 2020 750ml
A Chardonnay from California.
Medium-bodied with flavors of fresh-cut pineapple and ripe pear. A portion of the wine was aged on o…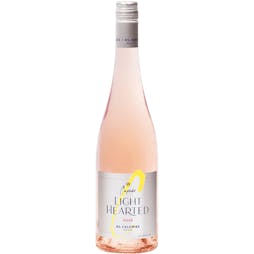 Cupcake Light Hearted Rose 2020 750ml
A Rosé Wine from California.
Bright notes of fresh grapefruit and watermelon coat the palate and are met with silky flavors of pe…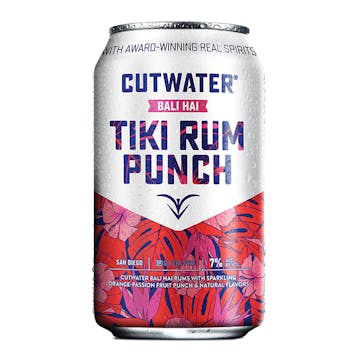 Cutwater Spirits Bali Hai Tiki Rum Punch 4 pack 12 oz. Can
On Tiki time. A blend of our Bali Hai rums offers layers of tropical complexity. Mixed with sparklin…

Cutwater Spirits Orange Vodka Smash 4 pack 12 oz. Can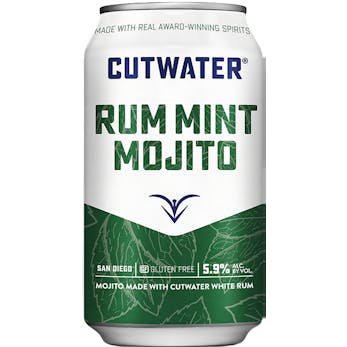 Cutwater Spirits Rum Mint Mojito 4 pack 12 oz. Can
Featuring notes of muddled mint, lime and cane sugar with award-winning white rum and soda water, th…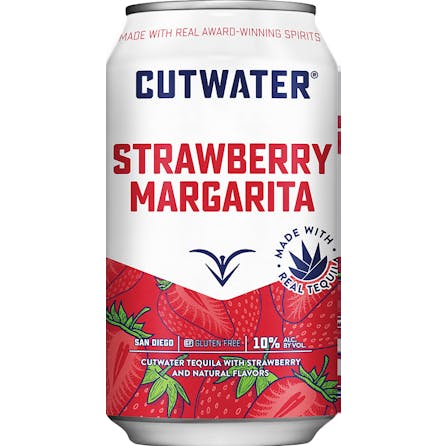 Cutwater Spirits Strawberry Margarita 4 pack 12 oz. Can
Make it strawberry. Made with real tequila and refreshing strawberry purée, this marg is inspired by…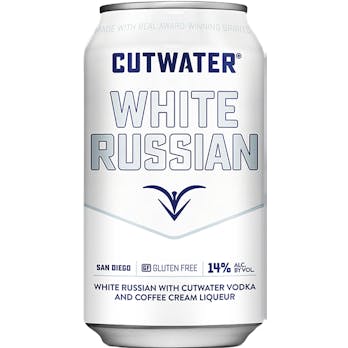 Cutwater Spirits White Russian 4 pack 12 oz. Can
This elevated twist on a classic abides by the old-school recipe. Our award-winning Vodka with coffe…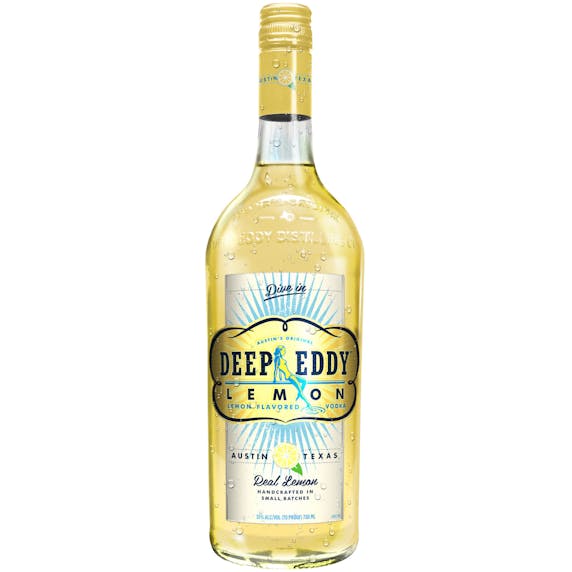 Deep Eddy Lemon Vodka 1.75L
Made with real lemon juice and our silky smooth Deep Eddy Original Vodka and lightly sweetened with…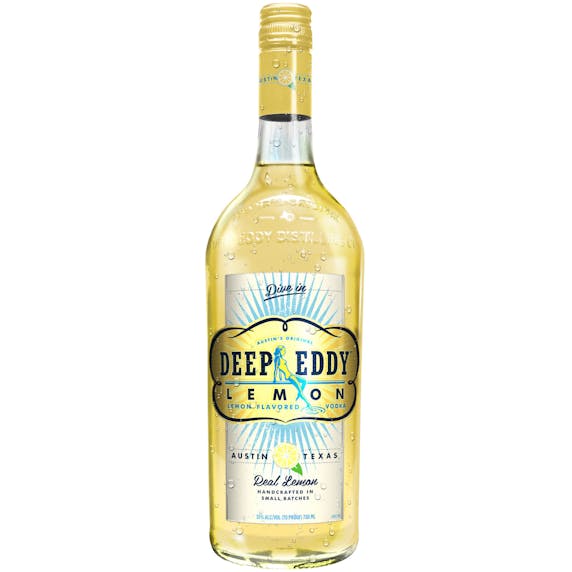 Deep Eddy Lemon Vodka 750ml
Made with real lemon juice and our silky smooth Deep Eddy Original Vodka and lightly sweetened with…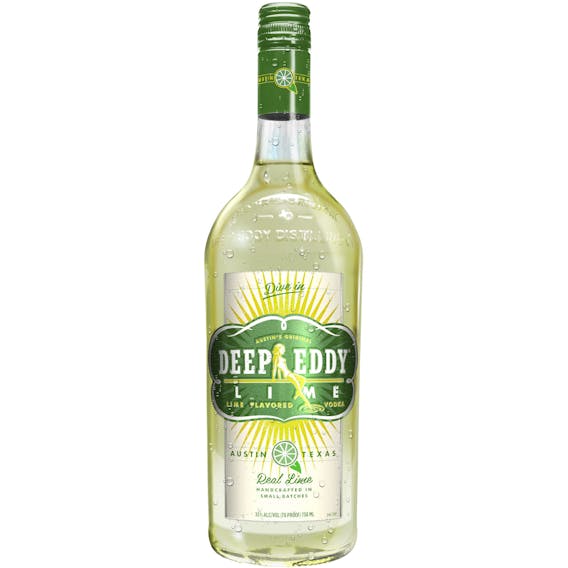 Deep Eddy Lime Vodka 750ml
Deep Eddy Lime Vodka is made with real lime juice, our award-winning Deep Eddy Original Vodka, and l…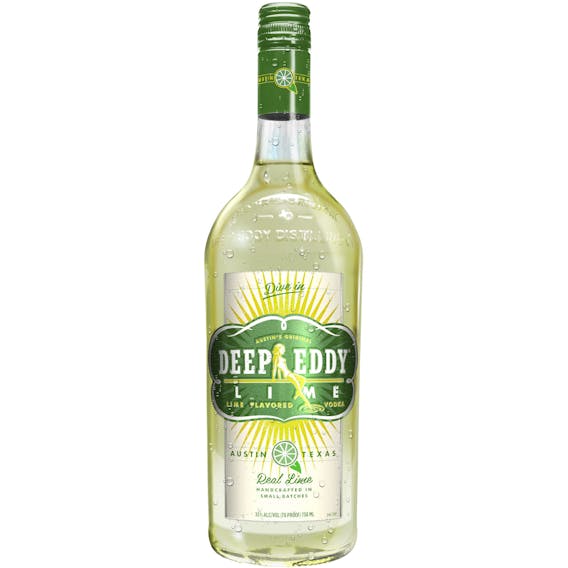 Deep Eddy Lime Vodka 1.75L
Deep Eddy Lime Vodka is made with real lime juice, our award-winning Deep Eddy Original Vodka, and l…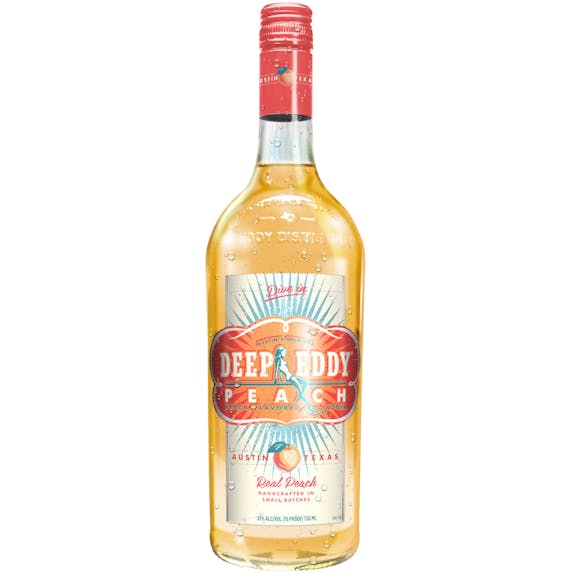 Deep Eddy Peach Vodka 750ml
Deep Eddy Peach Vodka is handcrafted in our Texas distillery from real peaches and our award winning…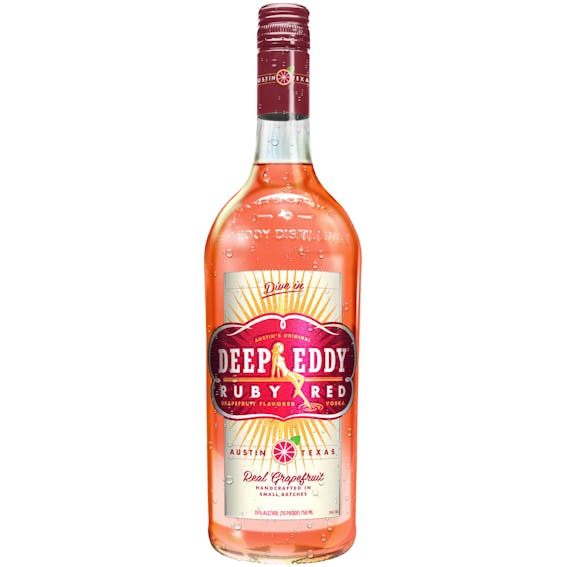 Deep Eddy Ruby Red Grapefruit Vodka 1.75L
Deep Eddy Ruby Red Vodka starts with our award-winning Original Vodka and is infused with real Ruby…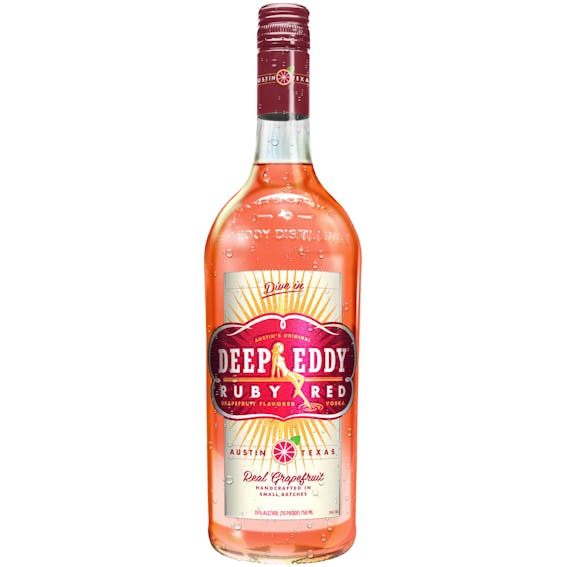 Deep Eddy Ruby Red Grapefruit Vodka 750ml
Deep Eddy Ruby Red Vodka starts with our award-winning Original Vodka and is infused with real Ruby…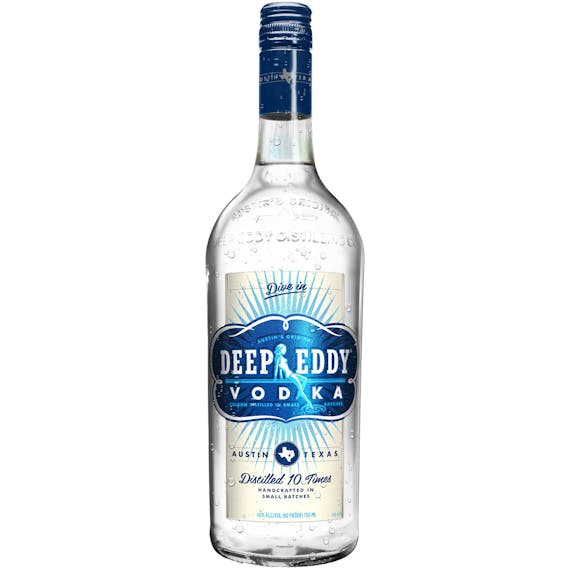 Deep Eddy Vodka 1.75L
Our original vodka is made in small batches from the highest-quality corn. We distill 10 times in ou…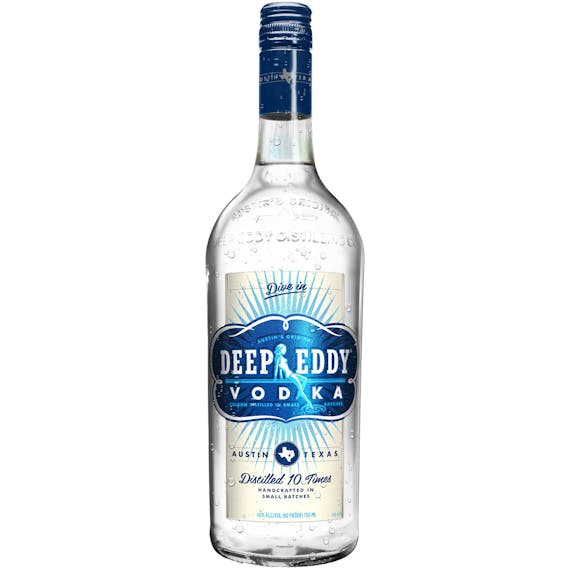 Deep Eddy Vodka 750ml
Our original vodka is made in small batches from the highest-quality corn. We distill 10 times in ou…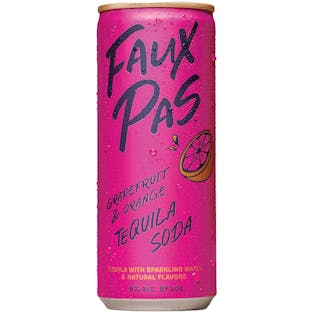 Faux Pas Grapefruit & Orange Tequila Soda 4 pack 250ml Can
Tequila with Sparkling Water & Natural Flavors. Hints of fresh grapefruit, mandarin, a squeeze of li…